GWG Schwäbisch Hall
Conference and congress centre in Schwäbisch Hall
From a factory to a modern congress centre: a fascinating refurbishment was realised on behalf of GWG Grundstücks- und Wohnungsbaugesellschaft Schwäbisch Hall mbH between May and September 2019. The building of an old barrel factory was transformed into a state-of-the-art conference and congress centre. The architect's office "Blocher Partners" in Stuttgart was responsible for the concept. The aim was for a contemporary interior design to visualise the further development. The wide range of services made Hoffmann Interior the ideal implementer and trendsetter. In line with the concept, the company designed an industrial look where surfaces made of brass and steel are combined on materials such as concrete and oak.
The history of the building was cleverly integrated. Hoffmann Interior produced many bespoke furnishing elements: seating, stages with lecterns, mobile cloakrooms, furniture for the technology and large acoustic wall panelling. The latter were produced and installed on a grand scale. The large number of elements alone made the refurbishment a challenging project. As the company was already familiar with the production of similar wall panelling, there were no problems with the production or with the installation.
However, other work was required on an area of more than 1700 m²: Hoffmann Interior also fitted out the interior design, for example, with doors and curtains. The project could therefore be realised within the designated time frame.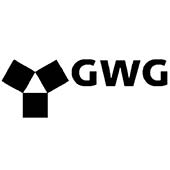 Sector
Interior design / furnishing projects
Project type
"Fassfabrik" (barrel factory)
event venue
Customer
GWG Grundstücks- und Wohnungsbaugesellschaft
Schwäbisch Hall mbH
74523 Schwäbisch Hall
Design
Blocher Partners, Stuttgart
Services provided

Production
Installation

Elements produced

Cloakroom
Bar counter
Seating benches
Slatted walls
Doors
Stage construction

Cooperation since
2019
Projects realised until now

"Fassfabrik" (barrel factory) event
venue in Schwäbisch Hall