Aktion Mensch e.V
in Bonn
Hoffmann Interior started planning and coordinating the renovation of Aktion Mensch e.V.'s head office in November 2018. The extensive measures not only redesigned the offices, but also recreational areas, meeting rooms and even pantries. Thanks to its many years as a general contractor, Hoffmann Interior draws on a wealth of experience, which guaranteed the professional implementation of the project. When selecting the right partner, the customer felt it was particularly important to find one it could "work with on an equal footing" and "with a similar business background". A great deal of value was also placed on supporting jobs within the local region.
The aim of the renovations was to completely modernise the premises with a focus on creating an appropriate working environment for the predominantly young workforce. All staff were therefore encouraged to get involved by submitting ideas and suggestions. Furthermore, the office premises of several other companies were visited prior to the work commencing, with the Siemens and Google offices serving as primary reference models. The ideas obtained were used to create room concepts intended to convey the brand's character and make it "accessible".
The finished design concept was created by designfunktion – Gesellschaft für moderne Einrichtungen mbH. Ippolito Fleitz Group GmbH was responsible for the planning tasks.
The sheer scope of the modernisation work made it necessary to perform dry construction work, completely overhaul the interior design and incorporate new electrical installations, including air conditioning and ventilation systems. In addition to generally coordinating the required measures, the fact that the renovations took place without interrupting everyday operations also had to be taken into account. This made it necessary to consider the level of noise generated as well as safety-related matters. Hoffmann Interior dealt with these additional challenges as a natural part of its general contractor services, as well as taking responsibility for the manufacture of the sideboards and cabinet components. However, as it is not only the look, but also the sound of a room that affects its atmosphere, all rooms were also fitted with custom-made acoustic elements. These were covered with various fabrics to make them perfectly blend into the overall design.
Even the finishing touches to the 3,950 m² site were scheduled for completion by September 2020, which Hoffmann Interior made possible through the punctual handover to the building owners.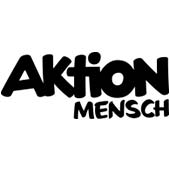 Sector
Inclusion
Project type
Company headquarters
Customer
Aktion Mensch e.V.
Design

Ippolito Fleitz Group GmbH Identity Architects

Services provided

GC Services
Production
Assembly

Elements produced

Sideboards
Cupboards

Cooperation since
November 2018
Project photography
Philip Kottlorz