Jaeger-LeCoultre
Boutique in London
Premium shopfitting in the "Jewellery & Watches" sector has its very own requirements. The design team for Jaeger-LeCoultre wanted to use its concept to create an attractive point of sale, capturing the brand character of the traditional watch manufacturer.
With Hoffmann Interior, the company found an experienced and competent partner for the implementation of the comprehensive design ideas. The concept was realised on an area of around 35 m³. Striking features convey a harmonious ambience as soon as you enter the boutique. The dark ceramic stone panel that runs over the centre of the floor to the wall display and draws visitors' attention to the central display table is a striking feature. This is the centrepiece of the interior design and, at the same time, a technical design masterpiece of the highest standard: pull-out showcases and a folding build-in table mirror allow for the attractive presentation of products. A sophisticated cable system ensures that the mirror can be folded up elegantly and then closed again carefully.
Natural structures serve as a basic design motif in the overall concept. This is most visible in the elaborate wall systems: high-gloss mirror foil was applied to change wave-structured cast glass so that it is reminiscent of glistening snow. A matt satin finish was applied in other areas to emulate foggy landscapes.
Of course, security aspects also play an important role in interior design in the Jewellery & Watches sector. Hoffmann Interior had to take this into account when mounting the glass elements on the wall. Each element needed an additional security mechanism. With this in mind, the team at Hoffmann Interior produced a frame structure made of brass, onto which the glass could be fixed.
Numerous furnishing details, such as furniture fronts, are also bound in the matching brass finish. During production, the associated panels were given a subtle perception of depth that is exemplary of the innovative craftsmanship of Hoffmann Interior. The rear area of the boutique can be separated if necessary to create a confidential consulting area with additional glass sliding doors.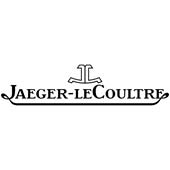 Sector
Watches
Project type
Shop-in-shop in the Harrods store / London
Customer
Jaeger-leCoultre Manufacture
CH 1347 Le Sentier
Services provided

Production
Installation

Elements produced

Showcases
Tables
Wall panelling

Cooperation since
2017
Projects realised until now

Shop-in-shop in Harrods / London