Smykker
Store Heidelberg
Smykker is the Danish word for 'jewellery', and a love of beautiful things is something the eyewear manufacturer wants to reflect in its stores. When planning and implementing the design of its Heidelberg store, the company therefore chose to work with Hoffmann Interior. In just six weeks, the technical drawings were created, the furniture was produced and a brand new store was completed. Like many others in Heidelberg, the building in the heart of the city is listed. This meant that an array of special considerations were required during the implementation stage. The smooth completion of the project has today resulted in a unique store characterised by linear shapes, warm grey walls and splashes of tomato red. As the general contractor and furniture producer, Hoffmann Interior was responsible for all interior design aspects.
Trend-conscious glasses wearers are now welcomed to an almost 200-square-metre shop with a Scandinavian design. An abundance of slatted wooden panelling, tranquil woodgrain and limed oak surfaces highlight the modern, Nordic style. Partition walls and clearly arranged sideboards round off the overall picture. These enable customers to instantly find what they are looking for and enjoy consultations in cosy seating areas. The display cabinets and standing-height tables also lend to the modern atmosphere and allow staff to flexibly move around visitors.
As a new brand of the LOQU Optical Group in Bad Kreuznach, Smykker is primarily intended to attract a younger target group. Hoffmann Interior was commissioned for its high quality standards and outstandingly reliable and precise project implementation. These traits were already trialled within the scope of the cooperation with the company 'Aktiv Optik', which is also part of the LOQU Optical Group.
Following this successful implementation and professional collaboration, the eyewear manufacturer also wants to work with Hoffmann Interior in the future as it continues to expand. Further stores of a similar size are set to be developed by the general contractor in the coming years. Smykker was particularly impressed with the precise planning, the feel for the desired design and the record-breaking speed of the project implementation.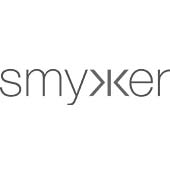 Customer
Smykker Retail GmbH
Industry
Optometry
Design
Moysig Retail Design GmbH
Services

General contracting-services
Production
Assembly

Manufactured

Cashier's counter
Presentation walls
Consultation tables
Showcases
Sideboards
Desks

Implementation time
6 weeks