TeeGschwendner
Specialist tea retailer in Freiburg
Natural materials and a design that offers maximum flexibility: The modern concept designed by the specialist tea retailer looks to offer the customer a realm of experience. The company from Meckenheim welcomed the general contracting specialists at Hoffmann Interior on board so that all the trades could be reliably implemented within the intended time frame.
With the extensive range of services, the customer therefore got everything from a single source – including the production of many furnishing elements and furniture. The store in Freiburg was one of the first locations to be redesigned according to the design specifications. The team at Hoffmann Interior coordinated all the necessary measures and took care of the installation of the completed elements in a short period of time between 18 June and 2 July. These provide a linear design in bright colours that draw everyone's attention to the essentials: the large selection of teas. The individual components tempt customers into the store and help them find their way around. The large magazines with their innumerable drawers catch the eye as soon as you enter the store. This advisory zone offers more than 250 types of loose leaf tea that are displayed in stylish stainless steel tins. The minimalist design also allows for interaction between the specialist tea sales people and the customers. The Edmond's furniture module, including a built-in fridge, is on hand for the presentation of particularly exquisite specialities.
Flexible wall modules are used in the self-service area. The great advantage: they can be easily adapted to the local conditions, thus ensuring a harmonious interior design.
Unexpected challenges were also not a problem for the team at Hoffmann Interior: when dismantling the existing ceiling, a projection came to light that had previously remained hidden in the historic fabric of the building. The furniture module below was ingeniously adapted accordingly. The reopening was able to take place as planned thanks to the great craftsmanship.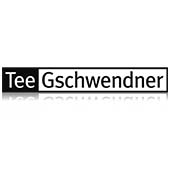 Sector
Food
Project type
Stores
Customer
TeeGschwendner GmbH
53340 Meckenheim
Services provided

General contracting services
Production
Installation

Elements produced

Rear walls
Shelves
Checkout counters
Tables
Showcases

Cooperation since
2018
Projects realised until now

Various stores nationwide
Luxembourg
Kuwait