Verivox
Store Mannheim
The new Q6/Q7 shopping centre opened its doors for the first time on 29 September – as did the new Verivox store. "Admittedly we knew from Verivox that an offline offensive was in the pipeline," reports Thomas Ahlers, National Sales Manager with Hoffmann Ladenbau, "but the start date was only decided at very short notice. And so we only had precisely four weeks after approval of the concept during which we did everything possible to guarantee the opening date. Which we also achieved!"
One stop shop: Verivox took advantage of the general contracting services Hoffmann Ladenbau provided. All the work, from agreement with the Centre Management, coordination of the various trades, including painters and decorators, electricians etc., to production and installation of the furniture components, was done by Hoffmann Ladenbau. As a result, the store was handed over to Verivox as a turnkey project on the opening day.
As there are no tangible products in the store, the visual merchandising is thus replaced by an intricate graphic on what is known as the "Explanatory wall." This is an important aspect of the store design and is therefore in the focus of the direction of movement of visitors to the mall. Rolf Romani, Managing Director and Interior Architect with CRi Cronauer + Romani, explained the background to the design: "Our design concept was to create a 'walk-in website' with a focus on the CI colour orange, which many already know from the internet.
The atmosphere in the store was to create an impression of living and thus well-being, that is to say was not to be cool with a technical feel." He offers a tip to pure 'onliners', who would like a 'walk-in' presence. "Brand awareness has to be communicated in the store, that is to say the CI colours and message that the portal conveys online, also need to be reflected in the real store." That way the brand works equally well online as in the real world.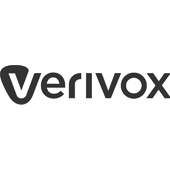 Industry
Comparison portal
Project type
Store
Customer
Verivox GmbH, Heidelberg
Design
CRi Cronauer + Romani, Bensheim
Services performed

Technical development
Production
General contracting services:
- Construction management
- Drywall construction
- Painting
- Lighting
- Electrical installation
- Air-conditioning technology
- Flooring
- Façade construction
- Outdoor advertising
- Installation
- Merchandising
Shop and store logistics
Assembly

Manufactured elements

Wall units
Mid-space units
Comprehensive assembly

Cooperation since
2016