BE Strandkai
Showroom in Hamburg
Hamburg's HafenCity is regarded as one of the Hanseatic city's key urban hubs. In creating the three new apartment buildings – 'The Crown', 'Fifty 9' and '11 decks' – BE Strandkai wants to set standards for the future of the location. The proximity to famous landmarks such as the Elbe Philharmonic Hall and the Speicherstadt warehouse district should make the 'Strandkai' project appeal to various different target groups. The plans include both high-quality rental apartments and luxury apartments. Prospective buyers will be given the choice between a number of design lines when selecting the furnishings. These can be viewed in a showroom in advance. The teams at DC Developments and Prof. Moths Architekten are responsible for the interior design concepts. Interior expert Hoffmann Interior was brought on board for the actual implementation, primarily due to the company's many years of experience in using quality materials to create high-end furnishings.
The showroom was created at Tokiostraße 2 in Hamburg between November 2020 and February 2021, spanning an impressive area of 215 m². Visitors find themselves in a modern and stylish environment that lets the various materials and finishes speak for themselves. The specially created oak showroom boxes provide exclusive insights into the diverse range of furnishings available. Visually, the results are dominated by subtle contrasts created by matt, anthracite, anti-fingerprint finishes that artfully stand out against the wooden décors with robust, knotted oak veneers. In addition to several cupboard systems, prospective buyers can experience the beauty of a high-quality kitchenette – with a Marazzi slab worktop and high-quality mirror elements as clear highlights. The showroom also offers workspaces, community tables, a consultation desk and a lounge area with a bar counter – all created by Hoffmann Interior.
Thanks to the flexible process structure, Hoffmann Interior made several design changes feasible even during the project execution phase. The team remained in constant contact with its direct clients at DC Developments and Prof. Moths Architekten to ensure the best results for the end client.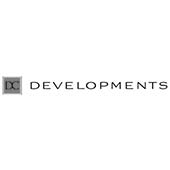 Customer
PE Strandkai GmbH & Co. KG
c/o DC Developments
Industry
Construction project development
Design

DC Developments in cooperation with Prof. Moths Architekten

Services

Production
Assembly

Manufactured elements

Cabinets
Showroom boxes
Counselling counter
Workspaces
Bar counter
Kitchen unit

Implementation time
4 months