L&T Sporthaus
Sports store in Osnabrück
3,574 laces and 1,794 reef knots – on a wall length of 25 metres in total: the sneaker wall in the L&T Sporthaus store literally sets standards in the industry. This was made possible by the interior design specialists at Hoffmann Interior who realised the concept created by the architects "Prof. Moths Architekten" consistently and skilfully – in a time frame of just 13 weeks.
The basic idea was to display the sneakers in such a way that they appear to float weightlessly on the wall. The aim was to create an unprecedented eye-catching feature surrounded by a grid of laces. However, much conceptual sophistication and real craftsmanship were required before the interior design could be admired.
The starting point of the design is a solid frame that serves as a basis for the acrylic sneaker shelves and laces. Precise holes for this were drilled in the black MDF. The individual laces had to be routed through these holes and knotted by hand to create an intricate grid. According to project manager Stephan Jahn, it was important in the first instance to find the right "type of knot". In the next step, bags of laces had to be knotted. "Finally, the laces also had to be fixed to ensure that they were properly secured. The system specially developed for this purpose securely connects the knotted grid structure and frame construction. The result is a spectacular form of product presentation.
The ultra-modern point of sale for "sports & shoes" opened its doors at the beginning of March 2018. Since then, customers can also be impressed by the innovative sneaker wall in an area of around 5,500 m².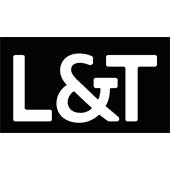 Sector
Sports fashion
Project type
Shop
Customer
Lengermann + Trieschmann
Grundbesitz GmbH + Co KG
49074 Osnabrück
Design
Prof. Moths Architekten, Hamburg
Services provided

Production
Installation

Elements produced

Sneaker wall

Cooperation since
2017